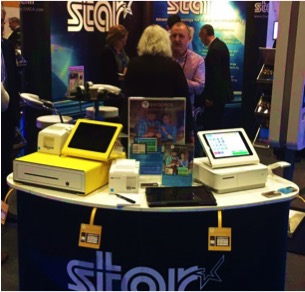 SWOOPOS Exhibit at Restaurant Tech Live 2016
On the 27th and 28th of September our SWOOPOS mPOS software was on display at Restaurant Tech Live – an event that celebrates the innovations and concepts that are transforming the restaurant and hospitality industry. We were exhibiting alongside global POS hardware manufactures Star Micronics – as one of their recommended software partners.
Customer Services Director, James Dyson and Raja Singh, SWOOPOS Sales Director headed up the stand and they did an absolutely sterling job of introducing people to the SWOOPOS system. "The word 'relentless' comes to mind" recalls James, smiling. "I wouldn't like to guess the number of people we spoke to, as the days went by very quickly, but everyone we spoke to was very impressed with the software functionality and were quick to actually visualise how our system could work for them".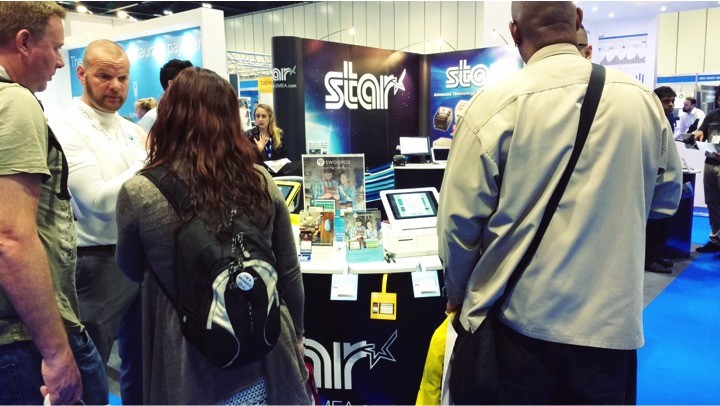 Restaurant Tech Live was an excellent opportunity for us to meet with business owners from all over the hospitality sector. "I spoke with an array of people," says Raja. "From your single street vendors to medium-sized business owners to the big franchises – everyone was excited about the solutions we're offering".
Exhibiting alongside Star Micronics was a great fit for SWOOPOS. Our software was running alongside an eye-catching yellow cash drawer & TSP654II Bluetooth printer and also on a white mPOP. Star's mPOP solution is lightweight and affordable, with a combined Bluetooth printer and cash drawer. Star are a global POS hardware leader offering forward thinking design - so together Star and SWOOPOS can offer businesses a truly innovative and integrated all-in-one solution.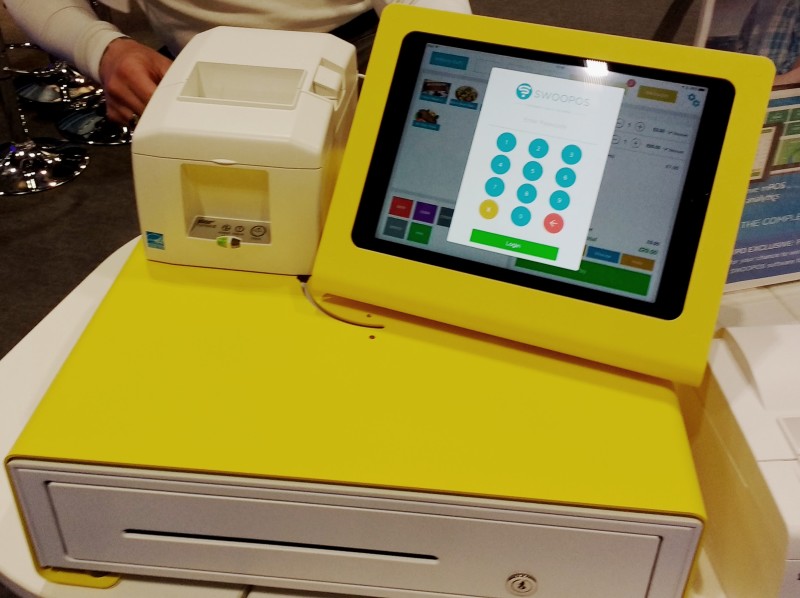 All in all it was a very successful event in which SWOOPOS swooped in, was presented to the masses and was very well received by everyone we spoke to. It's just the beginning of an exciting journey, and long may it continue…
--------------
For more information about SWOOPOS please contact us on sales@swoopos.com